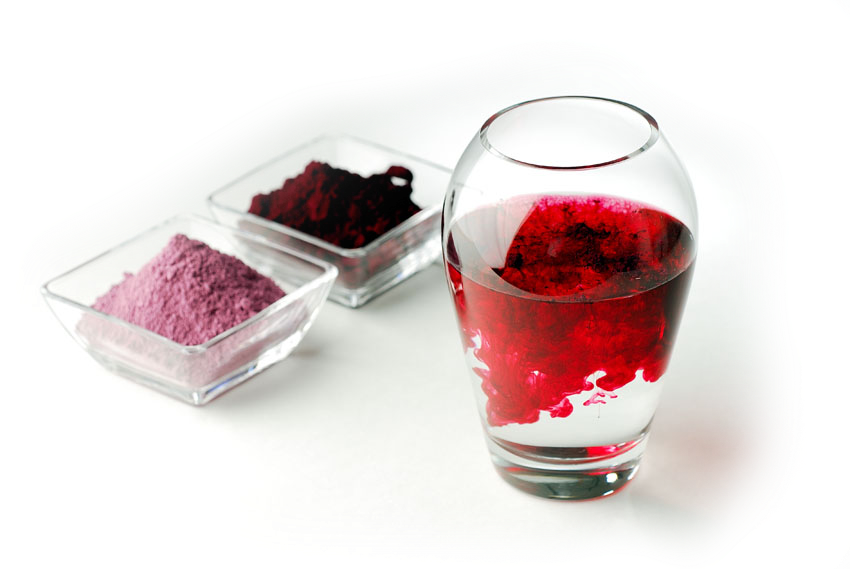 Carmine Powder – Natural Color
Carmine powder is a natural colorant derived from the shell of the female cochineal insect (Dactylopius coccus Costa). Throughout history, it has been a coveted commodity for its brilliant performance as a textile dye, and scarce access to the resource became reason for skirmishes between feuding city-states during the time of the Medicis.
Because of the high quality of carmine powder performance in different formulations, the product itself has endured the test of time. Today, this product is not scarce, but just as coveted. It widely used in cosmetic formulations, yielding a spectrum of concentrated and brilliant colors from light pink to crimson red. Amerilure offers carmines of different types: high tint, gold type, blue shade, purple shade, pink shade, and yellow shade, and has the additional capability to adjust hues and pH values according to client specifications.
Carmine powder is completely natural; it is one of the only colorants approved by the FDA for use around the eye. As a result of governmental restrictions to artificial dyes in foods, it is therefore the only red approved for use in foods in the United States and the European Union. Carmine powder as a natural product has been the reason for its endurance as a dye throughout history, and ensures its continued popularity for the future.
Sustainability/Formulation
The cochineal from which the carmine powder is produced is indigenous to South America.Together with the company that harvests and produces this material in Peru, we have enjoyed a long relationship of service and excellent color shade matching to cosmetic industry. As we work with partners in other parts of the world, we are sensitive to the socio-economic climate inherent to their places of production. In an effort to create sustainability with our product in the local economy of Peru, we keep our prices at a level that makes harvesting cochineal a viable alternative to harvesting plants for drugs, and bolsters local employment. Nearly 50,000 farmer are employed in Peru in service to this industry. Our prices nevertheless remain competitive in the market, and as a result, we have enjoyed relationships with larger producers of cosmetics based on our reputation for fairness to our clients. Amerilure remains one of the largest volume suppliers of carmine powder to the cosmetic industry. We are confident that we will be able to provide you with this product to your satisfaction, and according to your specifications.
Varieties
Pink Type
Gold Type
Purple Type
High Tint
Blue Shade Carminic Acid
 Acid Stable Carmine
 Carmine Solutions
Carmine Blends in Talc, Mica, Bismuth Oxychloride